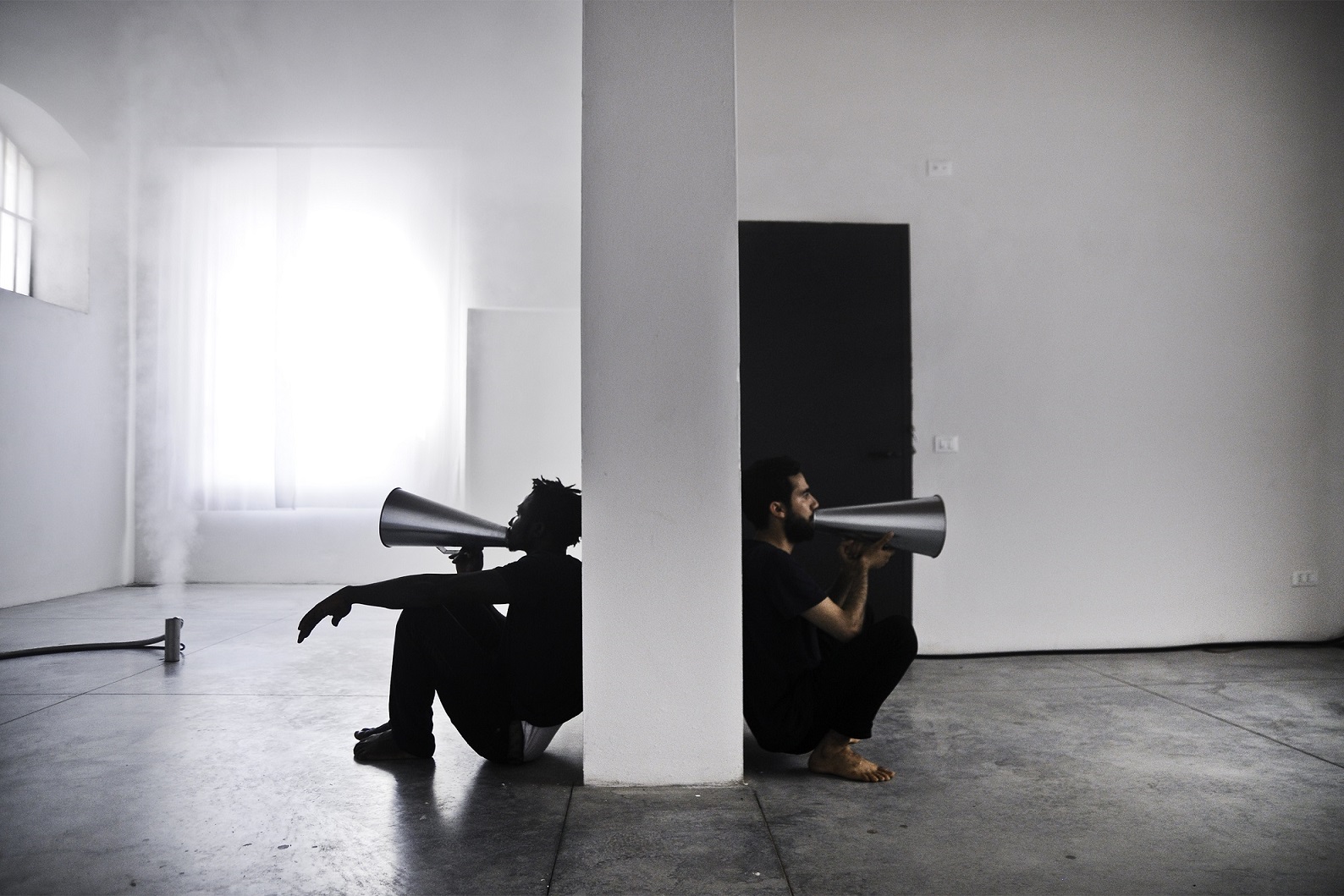 Duration: 19 May - 30 August 2020
Artist: Teodora Axente, Francesca Grilli, Massimo Grimaldi, Klara Lidén, Christian Niccoli, Riccardo Previdi, Liesl Raff, Monika Sosnowska, Barbara Tavella, Wolfgang Tillmans, Beatrice Volpi, Raul Walch, Gernot Wieland
Curator: Christiane Rekade
Resentment is like taking poison and waiting for the other person to die (Malachy McCourt).
From 19 May to 30 August 2020, KUNST MERAN MERANO ARTE is hosting the show RESENTMENT, analysing an emotional state that characterises the present era like few others.
Taking different approaches and perspectives, thirteen international contemporary artists – Teodora Axente, Francesca Grilli, Massimo Grimaldi, Klara Lidén, Christian Niccoli, Riccardo Previdi, Liesl Raff, Monika Sosnowska, Barbara Tavella, Wolfgang Tillmans, Beatrice Volpi, Raul Walch and Gernot Wieland – will address this issue.
The exhibition, curated by Christiane Rekade, is the offspring of an interdisciplinary collaboration between KUNST MERAN MERANO ARTE, the Conductus association and string ensemble, and the Alpha Beta publishing house. Starting from a reflection on the deepest meaning of resentment, all three investigate it from a literary, musical and artistic point of view, offering a series of events and initiatives.
News
Kunst Meran Merno Arte ist am 1. und 2. Juni geschlossen
How to breathe: instructions for forgetting the air
Die Performance von Francesca Grilli mit dem Titel "The forgetting of air" hätte am 9. Mai stattfinden sollen. Obwohl die Performance nicht wie geplant stattfinden kann, hat Francesca Grilli gemeinsam mit drei Performern eine Erzählung über die Projektidee erstellt.
17. Mai 2020
Kunst Meran nimmt seine Tätigkeit am 19. Mai wieder auf!
Die für den 6. März geplante Eröffnung der aktuellen Ausstellung "Ressentiment/Risentimento" hat nicht stattfinden können. Nach zwei Monaten in denen das Team trotzdem weitergearbeitet hat und es schnell gelungen ist, über Online-Vermittlung und spannende Beiträge in den sozialen Netzwerken über die Ausstellung zu informieren, kann die Schau nun unter Einhaltung aller notwendigen Sicherheitsmaßnahmen wieder besichtigt werden. Sowohl der Galerie-Shop als auch die Ausstellungsgeschosse werden ab Dienstag, 19. Mai wieder zugänglich sein. Die Wiedereröffnung steht im Zeichen der Sicherheit des Publikums und der Mitarbeiter*innen. Dazu beitragen werden kontingentierte Zutrittsmöglichkeiten, Abstandsregeln und individuelle Personenschutz-Maßnahmen.
Ein schöne Übereinstimmung mit dem anstehenden Neustart in vielen Bereichen, ist die Neugestaltung des Eingangsbogens zum Kunsthaus durch den Künstler Riccardo Previdi. Previdi hat in seiner Intervention die traditionellen gemalten Beschriftungen der Geschäfte in den Lauben aufgenommen und den Eingangsbogen für Kunst Meran in großen schwarzen Helvetica-Lettern beschrieben. Dabei hat er die Bezeichnung "Kunsthaus" - wie das Museum seit Beginn sowohl von seinen italienisch-, wie den deutschsprachigen Besucher*innen genannt wird, benutzt und lässt sie in ununterbrochener Wiederholung dem Bogen folgen. Nach fast 20 Jahren ist die Laubenarkade von Kunst Meran nun unübersehbar geworden! Die verstärkte Sichtbarkeit setzt sich auch hinter dem hölzernen Eingangstor fort, wo im ebenfalls von Previdi gestalteten Eingangsbereicht, neue Vitrinen die Besucher*innen bis zur Kasse des Kunsthauses leiten. . Das Team des Kunsthauses freut sich auf die Wiedereröffnung und ist zuversichtlich, allen Interessierten nach dem lockdown mit dem Besuch von Shop und Galerie eine wohltuende Abwechslung anbieten zu können.
Curator for Kunst Meran Merano Arte, Italy
What is your motivation?
You deal with cooperative, social political, critical, artistically applied exhibition practice. You want to drive forward your vision the exhibition being a democratic, many-voiced, multi perspective and anti discriminatory space. Political and social themes are essential for your scientific work as a curator.
You can tell us about an artistic and cultural practice which we cannot read in a book nor is it written in a canon.
You are interested in all kinds of cultural productions and you are in favour of trans disciplined work: music, theatre, dance, art, film and literature – no matter whether it is popular-, sub-, everyday-, or high culture.
You would like to think with us about the future of Kunst Meran Merano Arte in a local as well as transnational perspective.

What we expect:
We are looking for a responsible, independent, communicative personality who is creative, committed, competent in various fields and excellent at organizing. Several years of experience in realising exhibitions from beginning to the opening. Specialized knowledge of contemporary art and exhibitions as well as a thorough knowledge regarding culture of the 20th and 21st century we take for granted. Part of your job is also ideate and then organize two or three exhibitions a year in close contact with the director. Further information
A house for contemporary art in the old part of Merano
Open all year round, Merano Arte presents changing exhibitions in the fields of fine arts, architecture, literature, music, photography, and new media on 500 square meters of exhibition space over three floors. The body responsible for the institution is the non-profit association Kunst Meran Merano Arte, which is financed by public and private funds.
Join & Support
May we remind you that you can support Merano Arte with 5 parts per thousand for non-profit associations when you make your tax declaration?
Kunst Meran - Merano Arte tax number 01596020212. Thank you for your support!
Member of AMACI
Kunst Meran ist Mitglied der nationalen Institutionen und Museen zeitgenössischer kunst "AMACI" (Associazione dei Musei d'Arte Contemporanea Italiani)