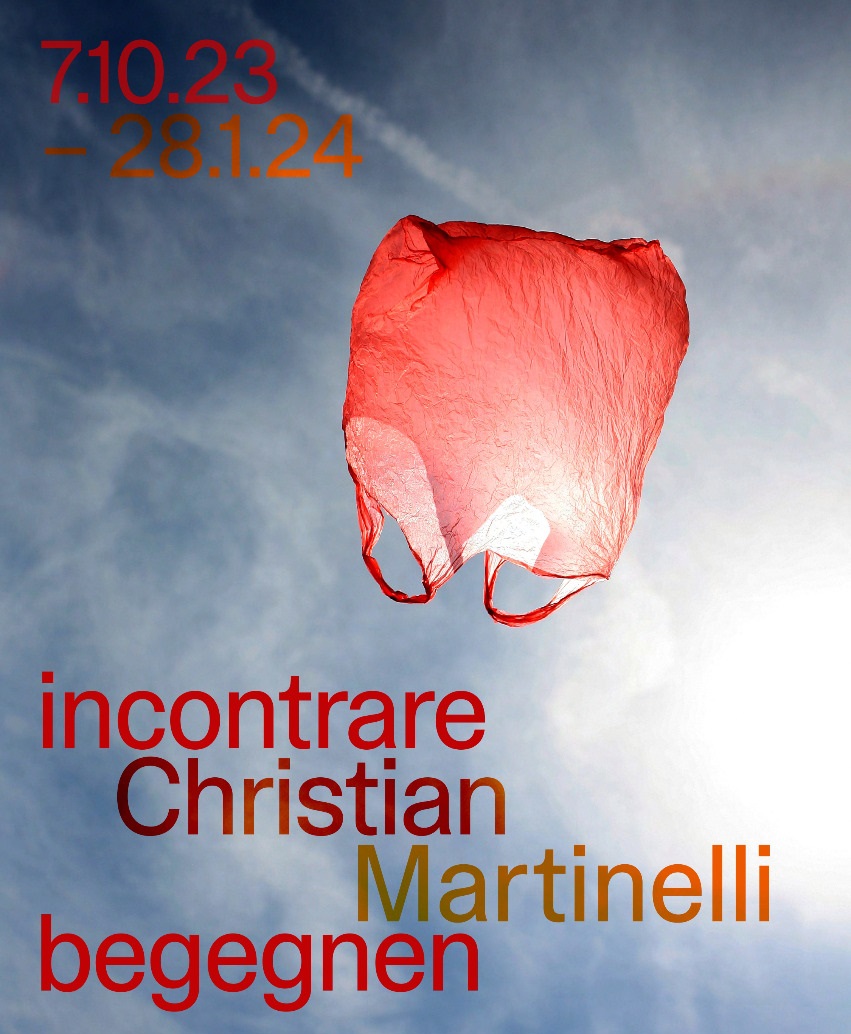 incontrare
Christian Martinelli
begegnen

7.10.2023 - 28.1.2024
Artist: Christian Martinelli
Curated by: Ursula Schnitzer, Anna Zinelli
From 7 October 2023 to 28 January 2024, Kunst Meran/o Arte will be presenting the solo exhibition entitled incontrare Christian Martinelli [Meet Christian Martinelli], curated by Ursula Schnitzer and Anna Zinelli, complemented by the section La possibilità d'azione di un lascito d'artista [The Possibility of Action of an Artist's Legacy] curated by BAU – the Institute for Contemporary Arts and Ecology (Simone Mair and Lisa Mazza).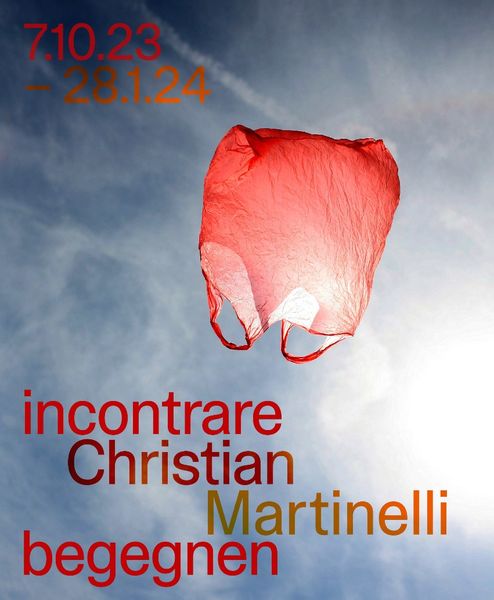 Do, 14.12., 18.15-19.15 Uhr
Geführter Rundgang
mit Anna Zinelli (Co-Kuratorin der Ausstellung "incontrare Christian Martinelli begegnen")
In italienischer Sprache
Teilnahmegebühr € 4 zzgl. Eintritt

Do, 21.12., 18-19.30 Uhr
Gespräch mit Mariah Nielson (EN)
Moderation: Simone Mair + Lisa Mazza (BAU)
Mariah Nielson ist Tochter des amerikanischen Bildhauers JB Blunk (1926-2002) und seit 2007 Direktorin seines Nachlasses. In ihrem Vortrag wird sie einen Einblick in ihre Arbeit geben und beispielhaft von der Sichtung, Erfassung und Aktivierung dieses Nachlasses erzählen.
In englischer Sprache
Freier Eintritt.
mehr

Lucrezia Cippitelli und Simone Frangi
Das neue Kurator*innenduo für zeitgenössische Kunst bei Kunst Meran Merano Arte
Der Vorstand und die Direktion von Kunst Meran Merano Arte haben Lucrezia Cippitelli und Simone Frangi zum neuen Kurator*innenteam für Ausstellungen zeitgenössischer Kunst im Kunsthaus ernannt.
Die beiden haben die Position von ihrer Vorgängerin, Judith Waldmann, übernommen und werden der Presse am Donnerstag, 9. November, um 10.30 Uhr die Inhalte ihres Programms und ihrer dreijährigen Tätigkeit – die mit 1. September gestartet ist – im Kunsthaus vorstellen.
A house for contemporary art in the old part of Merano
Open all year round, Merano Arte presents changing exhibitions in the fields of fine arts, architecture, literature, music, photography, and new media on 500 square meters of exhibition space over three floors. The body responsible for the institution is the non-profit association Kunst Meran Merano Arte, which is financed by public and private funds.
Join & Support
May we remind you that you can support Merano Arte with 5 parts per thousand for non-profit associations when you make your tax declaration?
Kunst Meran - Merano Arte tax number 01596020212. Thank you for your support!
Member of AMACI
Kunst Meran ist Mitglied der nationalen Institutionen und Museen zeitgenössischer kunst "AMACI" (Associazione dei Musei d'Arte Contemporanea Italiani)