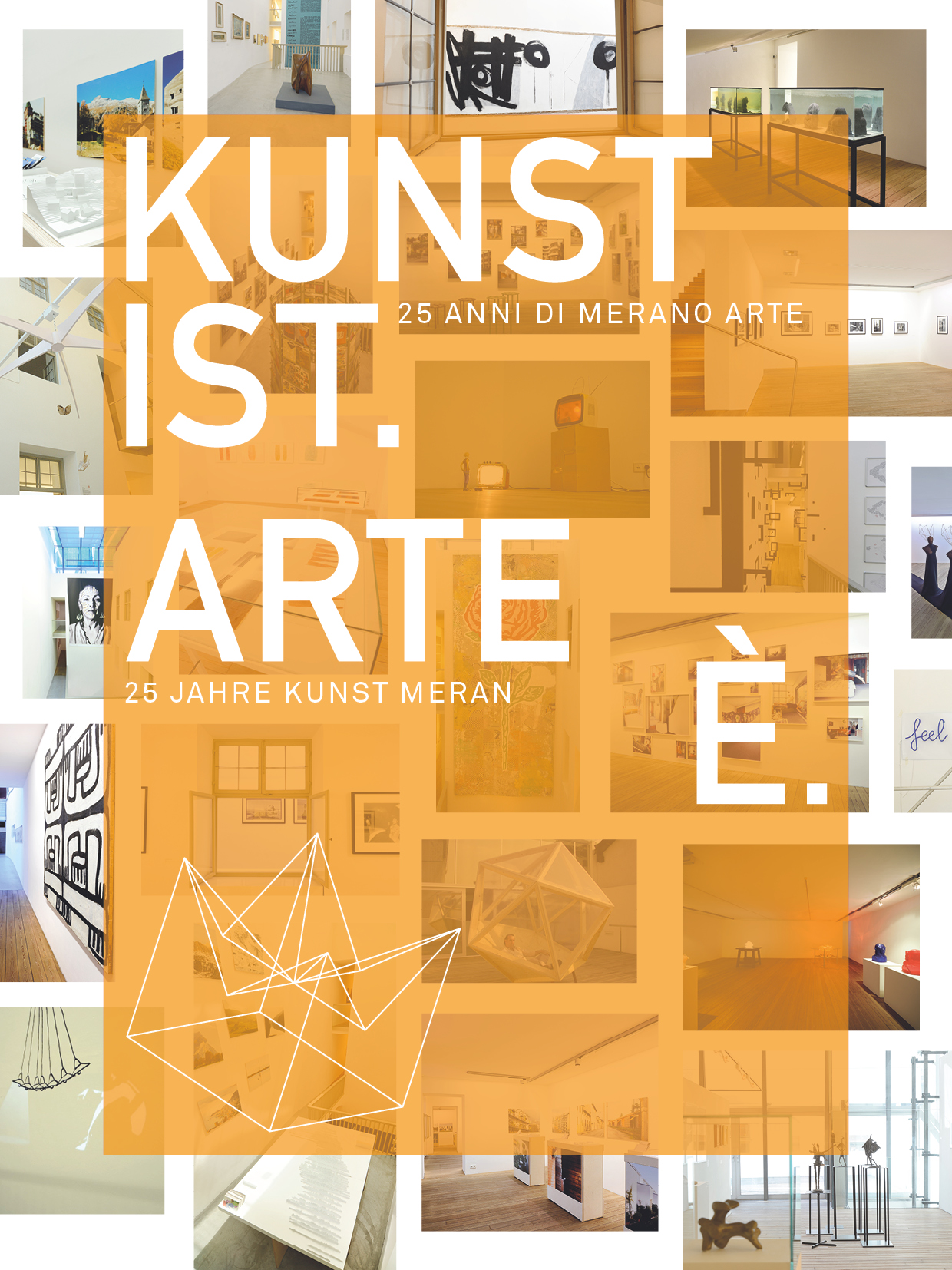 ART IS. 25 years of Kunst Meran Merano Arte
17. 07.-24.10.2021
Artists: Claudia Barcheri, Christian Bazant-Hegemark, Hannes Egger, Barbara Gamper, Vanessa Hanni, Maria CM Hilber, Emilian Hinteregger, Erika Hock, Zora Kreuzer, Oliver Laric, Roberta Lima, Rosmarie Lukasser, Selene Magnolia, Eva Mair, Simone Salvatore Melis, Ludovic Nkoth, Bernd Oppl, Quayola, Rita Slodička, Ludwig Thalheimer, Maria Walcher, Letizia Werth
Curated by: Valerio Dehò, Luigi Fassi, Sabine Gamper, Günther Oberhollenzer, Andreas Kofler, Magdalene Schmidt, Anne Schloen, Susanne Waiz
Multiple voices reflect on the words of Vilém Flusser: Works of art are proposals for future experience.
Kunst Meran – a private association for the arts, founded 25 years ago and active as a municipal arthouse under the Meran arcades for 20 years now – has, for this anniversary, invited eight curators to examine the role of art in the present day. These curators have worked with Kunst Meran over the past 25 years, and all have now enthusiastically signed up to the concept of a chorale exhibition for the anniversary.

Next exhibition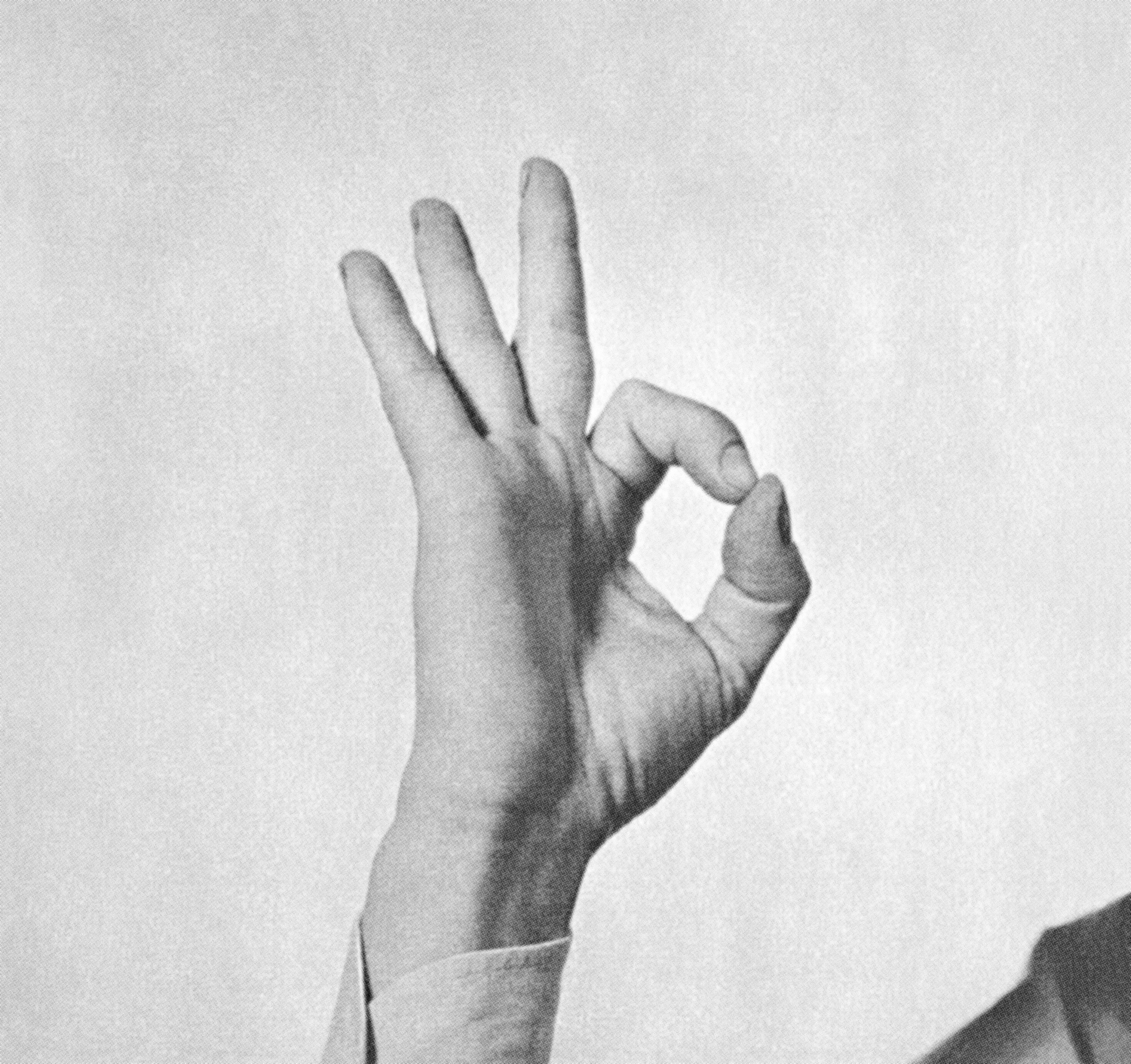 THE POETRY OF TRANSLATION
13.11.2021 - 13.02.2022
curated by Judith Waldmann
artists: Amelia Etlinger, Anna Esposito, Annika Kahrs, Anri Sala, Augusto De Campos, Babi Badalov, Ben Vautier, Carla Accardi, Cerith Wyn Evans, Christine Sun Kim & Thomas Mader, Elisabetta Gut, Ettore Favini, Franco Marini, Franz Pichler, Freundeskreis, Jorel Heid & Alexandra Griess, Heinz Gappmayr, Irma Blank, Johann Georg Hettinger, Jorinde Voigt, Kader Attia, Katja Aufleger, Ketty La Rocca, Kinkaleri, Lawrence Abu Hamdan, Lawrence Weiner, Leander Schwazer, Lena Iglisonis, Lenora De Barros, Lucia Marcucci, Maria Stockner, Marilla Battilana, Michele Galluzzo & Franziska Weitgruber, Mirella Bentivoglio, Otto Neurath, Siggi Hofer, Slavs and Tatars, Tomaso Binga.
This autumn THE POETRY OF TRANSLATION will be investigating the compelling world of translation. The group exhibition, presenting over 70 works by over 30 major national and international artists, sheds light on the process of translation from various novel perspectives.

GREEN PASS
From Friday 6 August 2021, entry to Kunst Meran Merano Arte will only be possible with the "Green Pass" (EU Digital COVID Certificate).

#etwaslaeuftfalsch #qualcosanonva
Since November 2020, Lungomare – in collaboration with Kunst Meran and the Summer School Südtirol – has been developing the campaign #etwaslaeuftfalsch #qualcosanonva, which reflects predominant narratives of the role of women* in our society. In tandem, artists, designers and authors create poster campaigns against violence against women*, that are in dialogue with each other and occupy public space using a poetic-literary and artistic language.
The thematic assemblage of engagement includes gender equality, patriarchal structures, fixed stereotypical images and myths, cultures of silence, multiple discrimination and intolerance, precarious working conditions of women* as well as the alarming increase of femi(ni)cides, which usually only represent the end of a longer history of suffering of psychological and physical violence against women*.
*The term woman* offers the possibility that all those who identify as women can see themselves represented by the term woman, but those who identify as women and disagree with this identification can see themselves represented in *.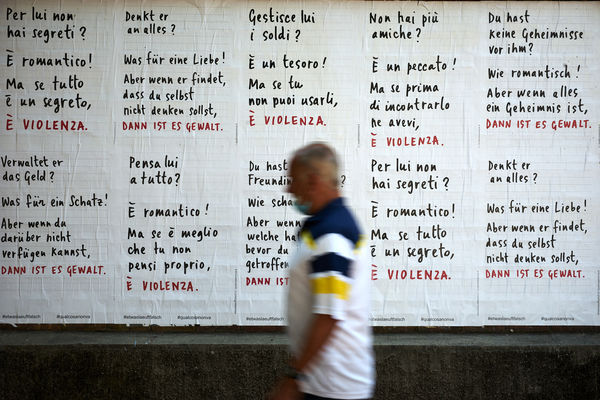 A house for contemporary art in the old part of Merano
Open all year round, Merano Arte presents changing exhibitions in the fields of fine arts, architecture, literature, music, photography, and new media on 500 square meters of exhibition space over three floors. The body responsible for the institution is the non-profit association Kunst Meran Merano Arte, which is financed by public and private funds.
Join & Support
May we remind you that you can support Merano Arte with 5 parts per thousand for non-profit associations when you make your tax declaration?
Kunst Meran - Merano Arte tax number 01596020212. Thank you for your support!
Member of AMACI
Kunst Meran ist Mitglied der nationalen Institutionen und Museen zeitgenössischer kunst "AMACI" (Associazione dei Musei d'Arte Contemporanea Italiani)