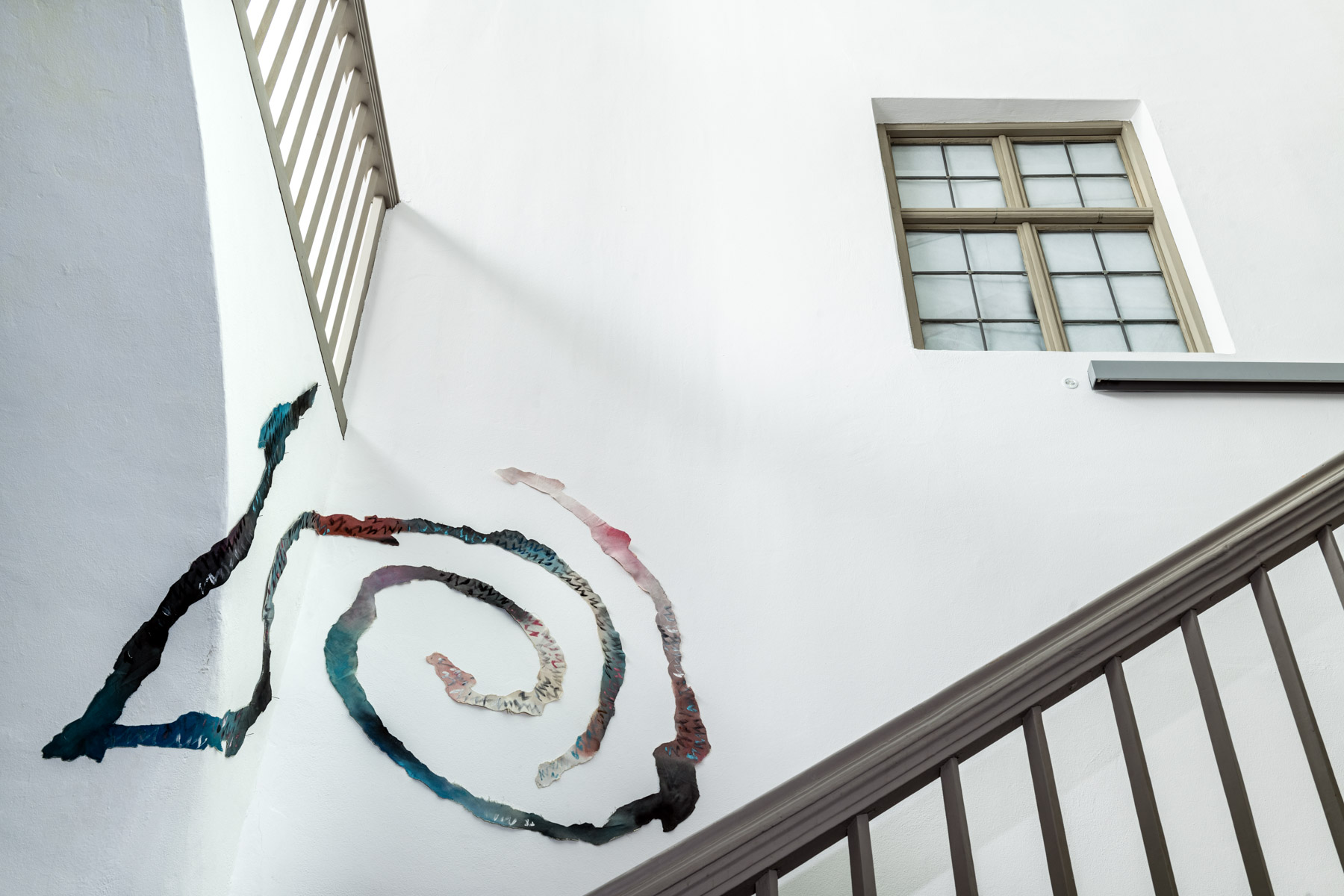 KULTUR IN BEWEGUNG/CULTURA IN MOVIMENTO
Meran/o 1965 - 1990
Until 27.06.2021
Curated by: Markus Neuwirth, Ursula Schnitzer
Seen in retrospect, Merano was from 1965 to 1990 in many ways a highly important cultural centre in the midst of Europe. The book making this claim is the result of numerous findings following extensive research into 25 years of the political, cultural and social life of this small bilingual city on the River Passer. Condensing the artistic output of those years, an exhibition – also entitled "Culture on the Move: Meran/o 1965-1990" and featuring some 100 significant works – opened on 26 February 2021.
YES, WE ARE OPEN!
Opening hours
Tuesday - Saturday from 10 a.m. to 6 p.m.
Sunday: from 11 a.m to 6 p.m.
Closed on Mondays

(copia 5)
A house for contemporary art in the old part of Merano
Open all year round, Merano Arte presents changing exhibitions in the fields of fine arts, architecture, literature, music, photography, and new media on 500 square meters of exhibition space over three floors. The body responsible for the institution is the non-profit association Kunst Meran Merano Arte, which is financed by public and private funds.
Join & Support
May we remind you that you can support Merano Arte with 5 parts per thousand for non-profit associations when you make your tax declaration?
Kunst Meran - Merano Arte tax number 01596020212. Thank you for your support!
Member of AMACI
Kunst Meran ist Mitglied der nationalen Institutionen und Museen zeitgenössischer kunst "AMACI" (Associazione dei Musei d'Arte Contemporanea Italiani)