Next exhibition
incontrare
Christian Martinelli
begegnen
Eröffnung: 6.10.2023, 19 Uhr
Dauer: 7.10.2023 - 28.1.2024
Künstler: Christian Martinelli
Kuratorinnen: Ursula Schnitzer, Anna Zinelli
Kunst Meran widmet dem Künstler und Fotografen Christian Martinelli (Meran, 1970 – Innsbruck 2022) eine umfangreiche Einzelausstellung. Die Personale, kuratiert von Ursula Schnitzer und Anna Zinelli, wird ergänzt durch einen Raum zur Handlungsfähigkeit eines künstlerischen Nachlasses, kuratiert von BAU – Institut für zeitgenössische Kunst und Ökologie (Simone Mair und Lisa Mazza).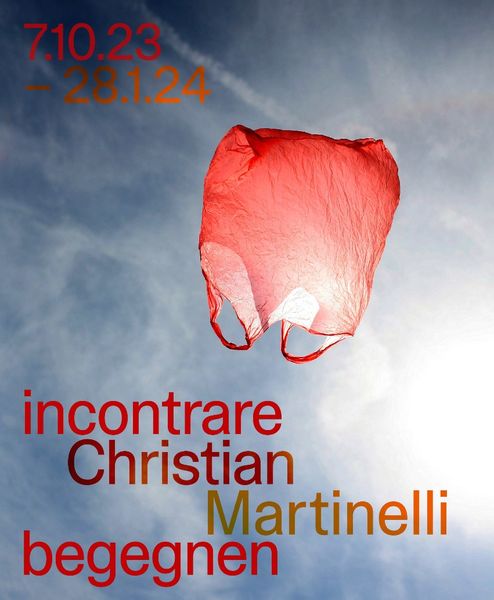 A house for contemporary art in the old part of Merano
Open all year round, Merano Arte presents changing exhibitions in the fields of fine arts, architecture, literature, music, photography, and new media on 500 square meters of exhibition space over three floors. The body responsible for the institution is the non-profit association Kunst Meran Merano Arte, which is financed by public and private funds.
Join & Support
May we remind you that you can support Merano Arte with 5 parts per thousand for non-profit associations when you make your tax declaration?
Kunst Meran - Merano Arte tax number 01596020212. Thank you for your support!
Member of AMACI
Kunst Meran ist Mitglied der nationalen Institutionen und Museen zeitgenössischer kunst "AMACI" (Associazione dei Musei d'Arte Contemporanea Italiani)