YES, WE ARE OPEN!
Nach der letzten fünfmonatigen Schließung freuen wir uns Euch mitteilen zu können, dass Kunst Meran nun wieder öffnen konnte! Endlich ist es möglich, die Ausstellung "Kultur in Bewegung: Meran 1965-1990" zu besichtigen und dabei die rund 100 Werke dieser spannenden Jahre lokalen Kunstgeschehens in einer einmaligen Zusammenschau betrachten zu können.
Das Kunsthaus ist unter Einhaltung der geltenden Vorschriften von Montag bis Samstag von 10 bis 18 Uhr (Änderungen vorbehalten) geöffnet. Die Anzahl der Zutritte wird von den Mitarbeiter*innen kontrolliert und begrenzt.
vgl.: Südtiroler Landesverwaltung, Corona Pass
Öffnungszeiten
Dienstag - Samstag: 10.00 - 18.00 Uhr
Sonn- und Feiertage: 11.00 - 18.00 Uhr
Montags geschlossen

KULTUR IN BEWEGUNG/CULTURA IN MOVIMENTO
Meran/o 1965 - 1990
27. 02-13. 06.2021
Curated by: Markus Neuwirth, Ursula Schnitzer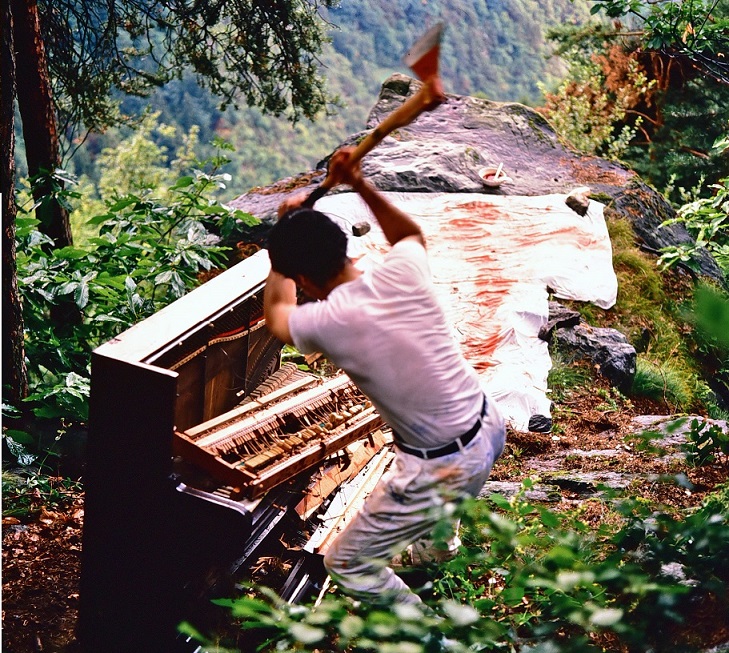 Praktikant*in (w/m/d) für Kunst Meran Merano Arte
im Bereich Ausstellungsorganisation, Kommunikation, Vermittlung und in anderen Bereichen

A house for contemporary art in the old part of Merano
Open all year round, Merano Arte presents changing exhibitions in the fields of fine arts, architecture, literature, music, photography, and new media on 500 square meters of exhibition space over three floors. The body responsible for the institution is the non-profit association Kunst Meran Merano Arte, which is financed by public and private funds.
Join & Support
May we remind you that you can support Merano Arte with 5 parts per thousand for non-profit associations when you make your tax declaration?
Kunst Meran - Merano Arte tax number 01596020212. Thank you for your support!
Member of AMACI
Kunst Meran ist Mitglied der nationalen Institutionen und Museen zeitgenössischer kunst "AMACI" (Associazione dei Musei d'Arte Contemporanea Italiani)